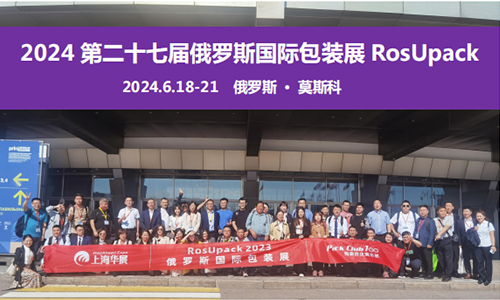 DYEHOME INTELLIGENT will participate in the 27th RosUpack in 2024
Exhibition Date: 2024.6.18-21
Location: Moscow, Russia
Booth No.: HZ91
At present, the demand for plastic processing machinery, printing machinery, food processing machinery, packaging machinery and other light industrial machinery and equipment in the Russian market is heating up, of which the overall demand for packaging equipment, packaging containers, packaging materials packaging industry is increasing.
With a 20-year history and a good international reputation, RosUpack attracts tens of thousands of packaging professionals from Russia and internationally every year.
Exhibits include a variety of stretch film, plastic packaging materials; Storage and transportation, expansion machine, loading and unloading machine, conveyor packing line and other packing equipment.
DYEHOME INTELLIGENT plans to bring a new self-developed pallet wrapping machine to Russia to participate in the 27th RosUpack in 2024.