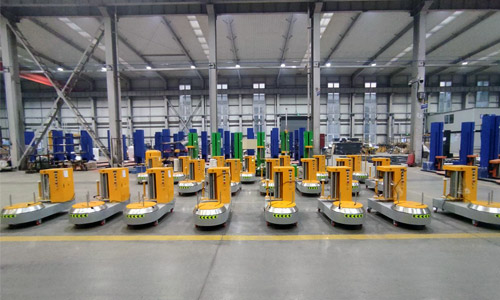 Airport luggage wrapping machine is widely used not only to wrap the cargo but also to secure wrapped items from opening, pilferage, tampering, damage in transport, smuggling and theft of baggage or cargo. While theft will always be possible the damage to the wrapping layer will immediately put on alert transportation companies and airline personnel.Especially baggage wrapping in airports, see-ports, bus, and train terminals add to security, removing possibility of placing in the packages any contraband, dangerous materials, drugs or explosive.Stretch wrapping machines, using transparent stretch film allow easy verification of the content packaged on pallets and identification of baggage at the destination.
This equipment has the below advantages:
film frame power prestretching film carriage
prestretching up to 250% film tension can be directly adjusted in the operation panel
wrapping number program can be directly adjusted in the operation panel
operator manually adjust the vertical rod, to ensure the safety and stability of the film system servo mechanism,
one pull can turn the disk system, linear guide rail control goods clamping device.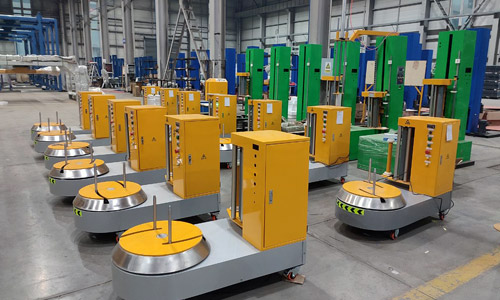 This LP600S baggage machine, which covers a small area, has beautiful appearance and simple operation, It's popular all over the world. We received an order of nearly RMB30W from the agent in Vietnam on November 29, 2022.11.29, and now the production has been completed and the customer is satisfied with the pictures of the equipment and the video of machine inspection.